Women's Fashion/Costume Earrings
A selection of Women's Earrings designed and made by me. Made in a range of styles and colours using beads and charms. Personalise some Earrings with your Initial, they make a great gift as part of a jewellery set.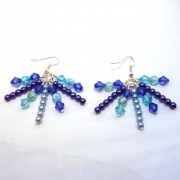 7 Strand earrings with acylic blue faceted beads and blue pearl beads. Stand out from the crowd w.....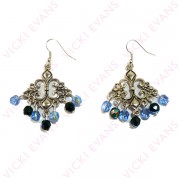 Lovely chandelier style earrings with blue and black glass beads. Keep up to date with the latest.....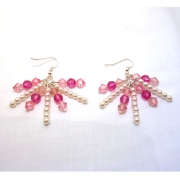 7 strand earrings, made with acrylic pearl beads and pink acrylic faceted beads. A lovely piece o.....
Showing 1 to 3 of 3 (1 Pages)